Facing the Tiger: A Survivorship Guide for Men with Prostate Cancer and their Partners
Professor Suzanne Chambers AO
www.suzannechambers.com.au
"As the son of a prostate cancer survivor, and a father facing the same risk, I recommend this book to you. It is a powerful reminder that the future is always uncertain, but you're not alone in the struggle."
Foreword by Matt Hayden AM
It's tough living with a diagnosis of prostate cancer. While the disease has one of the highest survival rates of any cancer, the side-effects of treatment can be life-long and take a heavy toll on men's mental health.

Of the nearly 230,000 Australian men who are living in the aftermath of a diagnosis, many will experience anxiety and depression, sometimes long-term. Not all will seek help for their mental health needs.
So too for those who know them and love them – life is often never the same.
This book will give you practical strategies to manage stress and anxiety, improve health and wellbeing, navigate tough challenges, and to find a sense of ease about the situation in which you find yourself.
Written by one of the world's foremost experts in the psychology of cancer, it is structured so that you can choose whatever chapter seems most relevant to your present situation.

First released in 2013, it has been updated with new contributions and additional chapters for this new edition.

The book shares personal stories and insights from Australian men and their partners in plain-speaking style, offering emotional comfort and inspiration.

While your experience of prostate cancer is uniquely your own,

Facing the Tiger

reveals the wisdom of others who have already walked the path.

Extract:

Prostate cancer is now the most prevalent male cancer in the world, excluding non-melanoma skin cancer. In fact, if you take into account all cancers for both men and women it is the third most prevalent cancer. The most recent estimates are that globally, based on five-year prevalence alone, more than 3,724,000 men are living with a diagnosis of prostate cancer. In the Unites States this includes over 737,000 men and similar numbers in Asia; in the United Kingdom over 206,000 men.

The aim of this book is to provide a map to help you see a way through this difficulty and find a path that helps you to regain a sense of ease about the situation in which you have found yourself, and the way the world looks to you now. This is not a guide book about treatment options and will not give any medical advice. Your doctor who knows your medical circumstances is always your first port of call. This book is about suggesting different perspectives on where you are now, where you would like to be as you move forward in your cancer journey, and proven strategies that might help you get there. You may even find these techniques helpful in other aspects of your life and should feel free to apply them if you think they seem to be relevant.



Author royalties are directed

to the Prostate Cancer Foundation of Australia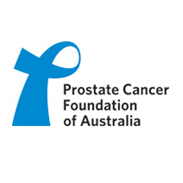 '

Facing The Tiger raises psycho-social help to a new level for all prostate cancer patients. Inclusion and empathy form the spine of this helpful guidebook for emotional support. It is required reading for all men with prostate cancer.

'


— Darryl Mitteldorf, LCSW, Director, Malecare Cancer Support, New York, NY



About the Author
Professor Suzanne Chambers AO

is one of the world's foremost experts in the psychology of cancer. With a distinguished 25-year career in health psychology, her expertise has been deepened by professional leadership roles in cancer control, research, and higher education, where her work has been praised for its impact on patient recoveries. She is a registered psychologist and member of the Australian Psychological Society's College of Health Psychology. Suzanne was appointed an Officer in the General Division of the Order of Australia (AO) in 2018 for distinguished service to medical research particularly in the area of psycho-oncology and community health through patient care strategies to assist men with prostate cancer.

Reviews
Professor Suzanne Chambers is a highly regarded, experienced and practical researcher and practitioner in the management of psychological issues that emerge when a man is diagnosed with cancer of the prostate. The diagnosis not only affects him but invariably impacts his partner, family and friends.
This book clearly identifies key issues and provides reassurance and solutions in a compact, readable style that immediately puts the reader at ease and empowers them to "face the tiger".
Each chapter includes specific activities to address the issues discussed and is rounded off with personal stories not only from survivors of prostate cancer but their partners and families as well. Two new chapters in this edition "Getting Unstuck" and "Survivorship" are valuable additions as they speak to the longer term. We cannot forget that at the time of publication over 200,000 men are living with prostate cancer in Australia. Over 95% of men diagnosed with prostate cancer will be alive five years after diagnosis and treatment.
The appendix contains well selected, trusted, quality resources for men, their partners and families and friends to start their own research to compliment the book.
Nearly 20,000 men a year are diagnosed with and 3500 men die from prostate cancer in Australia each year. The diagnosis and management of prostate cancer constitutes a significant proportion of modern Urological practice. This book will be an invaluable resource for Urologists and all clinicians involved in the diagnosis and management of prostate cancer, not only in Australia and New Zealand but around the world.
— Peter Heathcote, Former President Urological Society of Australia and New Zealand, Adjunct Professor Australian Prostate Cancer Research Centre Queensland, Queensland University of Technology, Adjunct Clinical Professor Monash University Public Health and Preventive Medicine, Senior Urologist Princess Alexandra Hospital, Brisbane, Australia
There is probably no optimum way to face a tiger just as there is more than one way to face a diagnosis of prostate cancer. In this book Suzanne Chambers brings her expertise as a psychologist who has helped people deal with cancer together with the experience of men, their partners and families who have had to deal with a prostate cancer diagnosis. In doing so I believe that Suzanne has provided a resource in which many men and their families will find comfort and reassurance that others have managed to deal with the challenges presented by a diagnosis of prostate cancer.
Given the choices that are faced regarding treatment I think the chapter on decision making is particularly relevant whilst this and the advice on exercise and general wellbeing echo a lot of what we are seeking to do at Prostate Scotland. This book may not provide all of the answers or help that every man and their families need, but I am sure it will help many.
— Prof. Alan McNeill, Consultant Urological Surgeon (Western General Hospital Edinburgh), Hon. Professor in the School of Engineering and physical Sciences Heriot Watt University, Trustee of Prostate Scotland
Being diagnosed with prostate cancer begins a journey no man — or his partner — wishes to take. But if fate finds you on it, Professor Suzanne Chambers' book will guide you. In clear and approachable prose and with real-world stories, Facing the Tiger not only points out the twists and turns, it also gives you practical advice on how to become a stronger, more confident man, a more supportive and effective partner. I highly recommend it.

— Mark Lazenby, PhD, Fellow of the American Psychosocial Oncology Society and of the American Academy of Nursing; Professor of Nursing and Philosophy, University
of Connecticut, USA.