Early intervention and prevention in mental health … are we there yet?
by
Stephen May
on 24th October 2018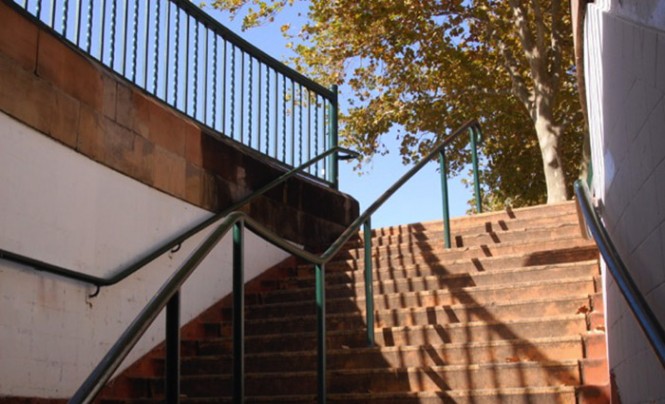 Figures recently released by the National Youth Mental Health Foundation show one in three Australians aged 12–25 report high levels of emotional and behavioural disorders, up from 9 per cent in 2007, with figures trebling over the past decade.
It's just one of a number of disturbing statistics that shine a glaring light on mental distress. A light often directed by any number of organisations covering issues such as suicide, bullying, depression, and eating disorders. Frequently amongst their numerous media releases highlighting yet more statistics and a call to action you'll see the words "early intervention and prevention".
More needs to be done, is the clarion call, and where mental health costs are concerned — both human and financial — prevention beats treatment. Intervening early in mental distress tends to lead to better prevention outcomes.
It's not surprising then that Australia has been talking about early intervention and prevention for quite a while now. It was in 1992 that the Australian National Mental Health Policy first set out a goal to "where possible, prevent the development of mental health problems and mental disorders … based on a combination of: community education to reduce ignorance and stigma; secondary and tertiary prevention strategies to minimise the impact of mental illness when it occurs; and research."
Australia's psychologists quickly took up the cause and have been championing for early intervention and prevention within the country's mental health system since a seminal clinical symposium was held in 1993 at the Australian Psychological Society national conference at the Gold Coast. Organised by Peter Cotton, the symposium led to the publication in 1996 of the country's first showcase and critical examination of clinical psychology programs being developed to tackle such issues as disruptive behaviours, suicide, marital difficulties, anxiety, depression, alcohol abuse, PTSD and schizophrenia. The book's title? Early Intervention and Prevention in Mental Health.
Today some of those early programs have developed into commercially available interventions and substantial research and clinical centres that continue today to change lives for the better. Leading lights from that time such as Sue Spence, Matt Sanders, Kim Halford, Mark Creamer, Ron Rapee, Henry Jackson and psychiatrist Patrick McGorry have created a lasting legacy of practical behaviour change through the use of evidence-based psychological science. Following their lead, further interventions for dealing with conduct disorder in children and childhood anxiety disorder have garnered worldwide recognition. These are psychological interventions that target specific mental health issues within clearly identified prevention strategies. They have had to pass the test of academic scrutiny and repeated proven research outcomes. Some have been taken up by foreign government education and health departments to be disseminated widely.
It can be said then that Australian clinical psychology research and practice for early intervention and prevention in mental health punches well above its weight.
So why at home does Australia still struggle with a depressingly high rate of youth mental health issues?
We cannot simply blame successive governments for not caring about mental health. Yes, there's always an argument for increased expenditure, but it's not that mental health policy has disappeared. Rather, the issue is more likely about government and society still struggling to cope with exactly what effective early intervention and prevention for mental health looks like in practice.
Take our primary schools as an example. It is obvious that a venue containing a large number of children in a controlled environment five days a week for most of the year is an excellent target for mental health based interventions.
The government and NGO backedKids Matter initiative was first introduced just over 10 years ago and provides a mental health and wellbeing "framework" for primary schools with methods, tools and support to help schools work with parents and carers, health services and the wider community. Its stated central aim is to reduce mental health difficulties.
It goes about this in two main ways. Firstly, schools are directly provided resources in the form of teacher guides, information sheets for both teachers and parents, videos, and structured professional learning materials. These resources are of a high standard, generated with input from within government, relevant groups such as beyondblue, and professional organisations such as the Australian Psychology Society.
The Kids Matter initiative also takes a second tack, providing a list of third-party interventions that schools "might be interested in". That list is currently a bewildering collection of over 100 programs submitted to the website and assessed across a brief range of attributes such as cost, effectiveness, training requirements, and delivery type. There are no endorsements by experts and programs range from highly evidence-based offerings to others without any listed evidence of effectiveness. In some years, when funding is tight, it has had to stop adding any new programs offered to its site regardless of their applicability.
Research on the effectiveness itself of the Kids Matter approach shows that while teachers and parents are happy with the teaching of social and emotional learning skills and an emphasis on a positive school community, early intervention for students experiencing mental health difficulties such as anxiety or depression is not so clear.
This is not that surprising. Not all programs targeted toward child mental health are equal so how can time-strapped principals and staff know which would help their students best?
It is time that Australian government at all levels show the leadership strength to commit to backing the skills of this country's psychologists and look toward assisting the widest implementation of interventions for early intervention and prevention in mental health that have been proven to work.
It doesn't always mean committing money. Sometimes it might just take a little consultation with leading psychologists and a few professional psychology groups such as the Australian Association for Cognitive Behaviour Therapy to determine a consensus on which programs are strongest in the field.