How one psychologist is tackling veterinary suicide on a global scale
by
Stephen May
on 3rd July 2019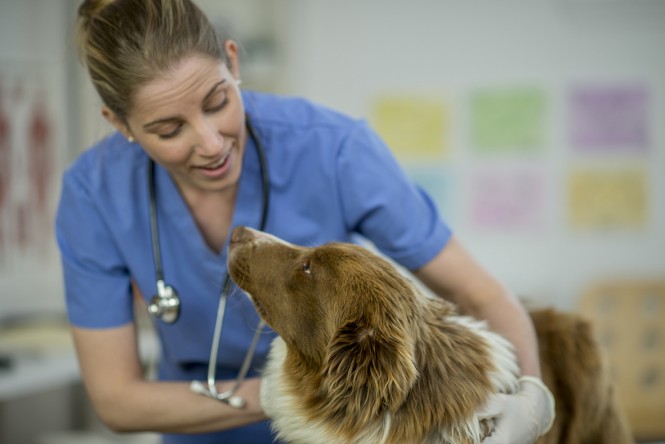 "As a vet of nearly 20 years' experience, I cannot believe the difference that your book has made. I am genuinely enjoying working again."
Being a veterinarian can be a rewarding career requiring a passion for animals, excellent interpersonal skills and a strong work ethic. It can also be stressful. So stressful, that the suicide rate for veterinarians is almost four times higher than the general population. The effects of working long hours, performing euthanasia on animals, emotional pressure, financial issues, unrealistic expectations, and dealing with distressed clients place considerable stress on both the vet themselves and their families at home.
Nadine Hamilton, veterinary-friendly psychologist and founder of the charity love Your Pet Love Your Vet, spent 10 years developing a scientifically validated workshop support program for the veterinary profession around this issue. Her workshop helps vets build protective attitudes, enhanced wellbeing, and increased coping skills.
However, she believes the stubbornly high global vet suicide rate demands immediate professional intervention on a much broader scale — workshops, no matter how effective, can only help a small number of people at a time.
That's why Nadine turned her work into an easily accessible book —Coping with Stress and Burnout as a Veterinarian— designed to empower vets in their everyday work lives to use psychological knowledge and skills to combat stress, burnout, anxiety, depression and suicide.
The book strikes a chord not only with individual vets as exemplified by the unsolicited feedback as introduced above it is also proving to be an essential resource for larger vet practices, corporate-owned vet groups, and vet hospitals. Being evidence-based and reader-friendly, the book is easy to keep on hand as a reliable staff resource or in support of EAP, CPD, or wellbeing programs.
Nadine hopes the growing involvement of private equity investment in the expanding pet care and veterinary industries will provide funding opportunities for the book to further support the profession's fight against suicide. Early business backing in Australia from leading veterinary group and HR Award finalists Vet Partners has seen copies distributed to its hospitals and operations team to allow access to a wide cross-section of its staff.
Coping with Stress and Burnout as a Veterinarian is applicable to vet nurses and technicians as well as veterinary surgeons and provides wellbeing support in a variety of ways. For some, it will simply be a confirmation that they or a colleague are not alone in experiencing stress and that their issues are understood, for others, they will find some practical tips helpful in their working day, or it might be the impetus that leads someone to seek professional help.
According to noted animal emergency specialist Gerardo Poli, "It is almost an unspoken rule that stress and burnout are just a fact of life if you are a veterinarian. It doesn't have to be that way. This book will make a difference, help veterinarians have successful and fulfilling careers and also most importantly save the lives of our dear colleagues."
The book has simultaneously been released across the world and has received interest from groups such as the World Veterinary Association, the World Small Animal Veterinary Association, the Australian Veterinary Association, Canadian Veterinary Medical Association, Royal College of Veterinary Surgeons, and the Association of American Veterinary Medical Colleges. A Spanish translation is also underway.
Coping With Stress and Burnout as a Veterinarian

by Nadine Hamilton is available fromwww.aapbooks.com, Amazon worldwide, or on order from local bookshops.